Term 2 Week 2 Newsletter
From the Principal
Dear Calwell Families,
Disco
We are looking forward to our first Disco for the year on Thursday 6 May. The Disco will be supervised by staff however we are looking for a small number of parent volunteers to operate the canteen. Unfortunately, due to safety regulations volunteers are unable to bring younger siblings on the night. Please contact the front office if you are able to assist.
School Photos
A friendly reminder that school photos will be taken on Friday. Please support us by ensuring your child is in uniform. Preschool Magpies and Rosellas had their photos taken yesterday; Cockatoos will be included on Friday.
NAPLAN
Our year 3 & 5 students will be involved in NAPLAN testing from Tuesday 11th May. NAPLAN results add to the school-based information we gather about student learning growth.
University of Canberra Students
This week we have welcomed a number of university students who are placed at Calwell for practical classroom experience.
Linda Neeson
Principal
CARES Awards
Athletics Carnival
Please see the below link for the Athletics Carnival Placements.
Cross-Country
Please see the below link for the Cross-Country Placements.
Chief Minister's Reading Challenge
Every year, tens of thousands of students across the ACT participate in the Chief Minister' Reading Challenge. The Challenge aspires to allow every young person in the ACT to discover the joy reading can bring. Calwell Primary School is proud to have our Preschool to Year 6 children registered in the Challenge.
The 2021 Chief Minister's Reading Challenge ambassadors are local authors Jack Heath, Tracey Hawkins, Irma Gold, Harry Laing, Virginia Haussegger, Stephanie Owen Reed and Tania McCartney: and CEO of the Healing Foundation, Fiona Cornforth, a Wuthathi descendant and member of the Canberra Community. CMRC Ambassadors will share their experiences as writers, story tellers and readers. The Challenge is grateful for the support of the event sponsor, Paperchain Bookstore-Manuka.
Preschool
Welcome to the second term of Preschool! This term our focus will be continuing and extending our learning from Term 1 around 'Belonging'. We will continue to explore our connections with family, community and the natural world. Using the Early Years Learning Framework (EYLF) to guide our planning we intend to:
explore and celebrate the diversity of culture, heritage, background and tradition
support children to continue to grow their knowledge of, and respect for the natural world
foster children's friendships and connections with peers and engagement in cooperative play
support and foster family connections to preschool
We encourage you to engage with your child's learning at Preschool by connecting with Seesaw. We continue to use Seesaw to share our learning, communicate and connect with families. Family comments are greatly valued, and your input is included within our planning.
This fortnight Magpies and Cockatoos have been discussing and sharing about their families. Together we have been reading books that share a diverse range of family structures and celebrations. The Rosellas have developed an interest in the birds who share our yard. We have been spending time carefully observing and taking photographs of the birds. Together we have shared our observations and knowledge of birds.
Scrivener
In Kindergarten we have been learning about 2D shapes and their characteristics. Here we are exploring lots of different 2D shapes in our environment.
Corin
Year 1
In Inquiry, this term Year One have been learning about the past and how everyday lives have changed over time. We have been exploring objects people used in their everyday life, such as record players, radios, cameras, phones, VHS tapes, cassette tapes, irons, etc. We have been considering if these objects are still useful in the present and how they have changed over time.
Year 2
As part of Readers Workshop Year 2 have been looking at the reading strategy Chunking. Chunking is where students break down larger words into small parts so it's easier to decode and read. We have looked at the beginning and ending sounds such as 'th', 'wh', 'ch', 'sh' as well as middle sounds 'ow' and 'ee'. Students went searching through their books and chunked words they either didn't know how to say or thought were interesting.
Year 1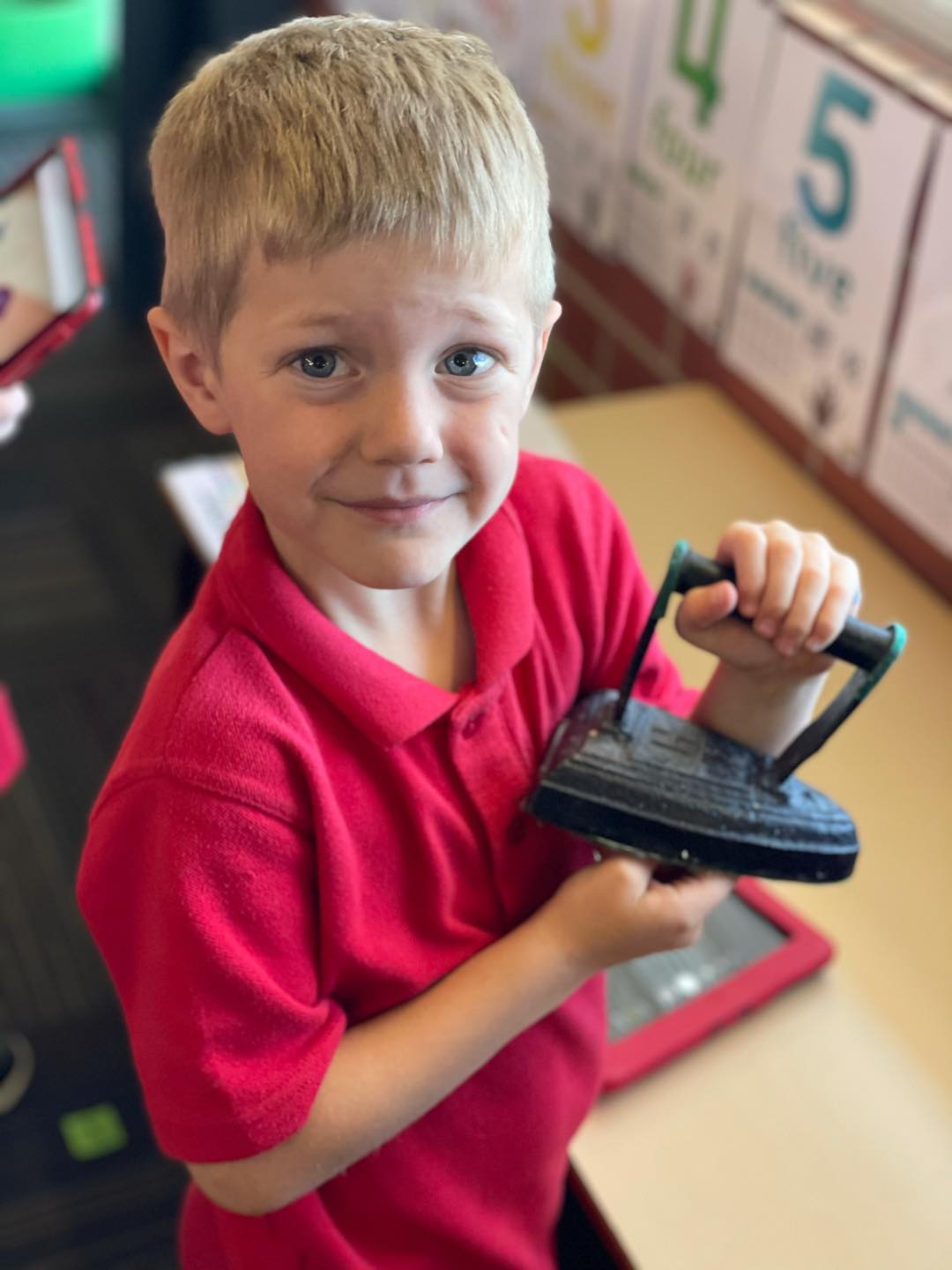 Year 2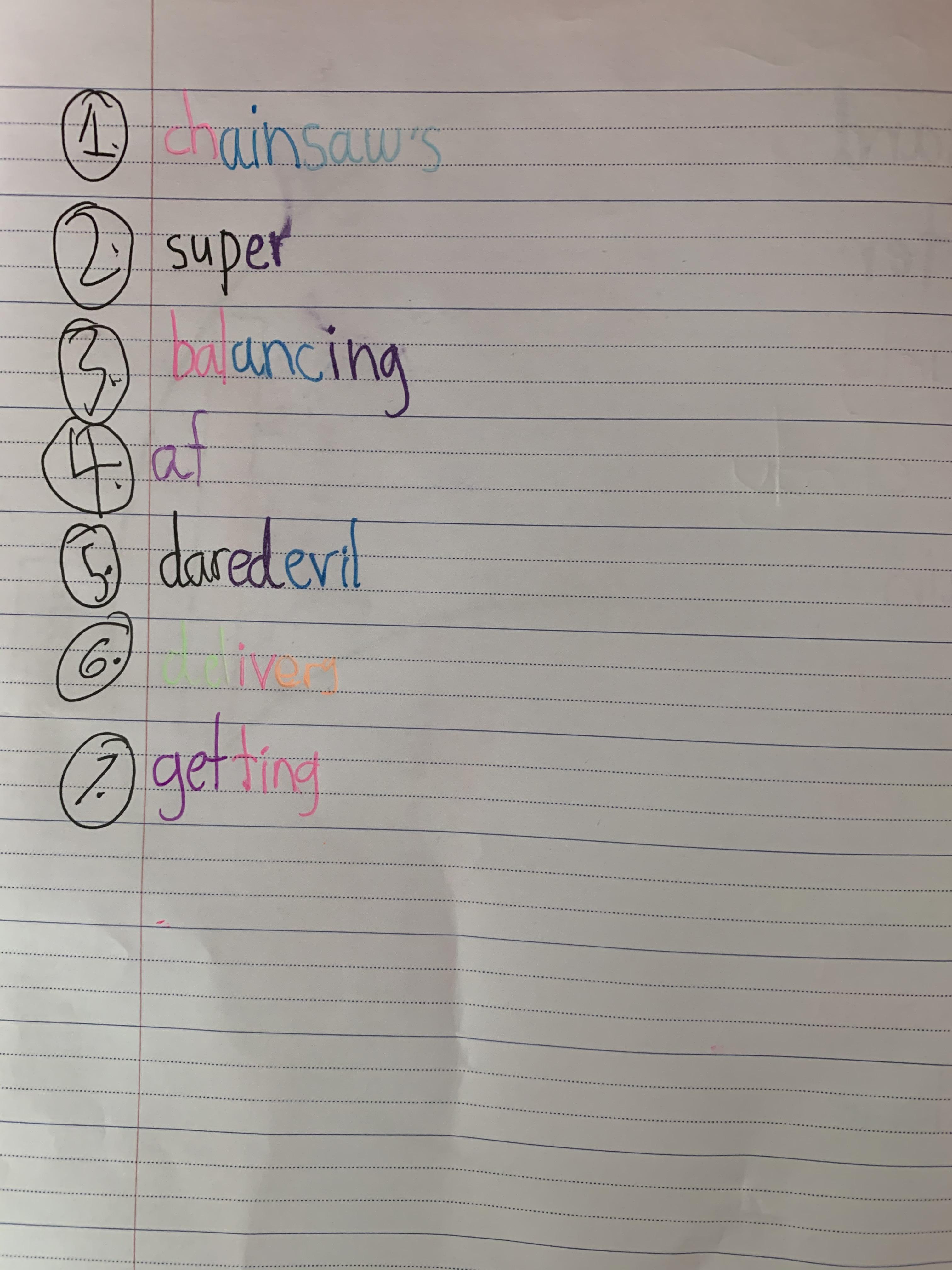 Googong
Googong has been looking at Claude Monet's Lilypads artwork during their artist study. They used different mediums, oil pastels and paint, to depict the images. They learnt about his life and why he was so interested in the lily pond to the point of creating his own in his garden. He was focused on creating a realistic image of the light reflecting off the water.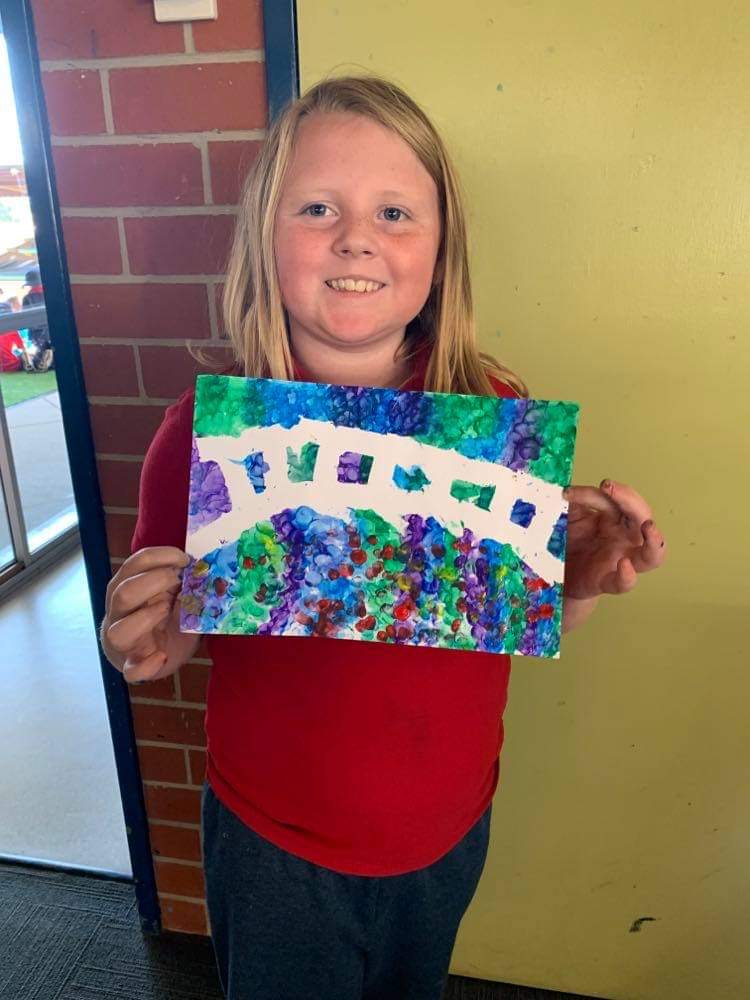 Prev
Showing images
1 - 8
of 9
Next
Bendora
During Mathematics lessons students in Bendora have been working together and using technology to plan a celebration within a given budget.
Book Club
Book Club is going home with students today. Orders are due back Friday 7th May.
Volunteers
Our school is looking for parent volunteers who can assist with tasks such as Mothers Day, School Disco, washing second hand uniforms, lost property maintenance and other tasks or events that come up throughout the year. If you are available can you please contact the front office on 6142 1900 or email us at contact@calwellps.act.edu.au
The Smith Family Saver Plus
Tuggeranong Repair Cafe