Term 4 Week 8 Newsletter
From the Principal
Dear Calwell Families,
Thank you for your continued support of the various requests and procedures relating to the COVID restrictions in place. We are all a little COVID weary in these last few weeks and like you, hope that in the not too distant future, school will return to a more free environment.
As we head into the final four weeks of this school year, we ask that you attend to the following please:
continue to keep children home when they are unwell
return notes and payment for end of year activities
make a payment for the 2022 Book Packs
return library books

send class placement requests for 2022 via this link https://forms.gle/6fs3i3P6jX1srnrn7

inform the school if your child/ren are not returning in 2022 via https://forms.gle/ipFNzKpp4AhU9pxi8
Linda Neeson
Principal
Published on: 22 Nov 2021
Calwell CARES
Published on: 22 Nov 2021
PBL Awards
Published on: 22 Nov 2021
Notes Home/Due & Dates to Remember
A reminder for parent's to please download the SZapp to view our Newsletters and upcoming events. If you access the calendar and click on the date on an excursion/incursion permission notes are attached to re-print if needed.
- Crazy Hair Day Friday 26th November (Cockatoos, K-6)
- Kindergarten 2022 online information session Monday 29th November
- Preschool 2022 online information session Wednesday 1st December
- Calwell High school Orientation Day notes due back Friday 3rd December
- Calwell High school Orientation Tueday 7th December
Published on: 22 Nov 2021
Preschool
Preschool are thinking forward to kindergarten and wondering about the new and exciting adventures that await us next year. Through class discussions we have been sharing what we already know and think about kindy and what questions we have. As we near the end of our preschool year, we have been reflecting on our year and celebrating our achievements. In our outdoor learning environment, children have been role playing schools in our play school. Children have been taking turns to act as the teacher and teach a class of peers. This has been an opportunity for the children to act out what they know and how they feel about school.
Published on: 22 Nov 2021
Scrivener
This week in Kindergarten we partnered up and participated in a directed drawing outside using chalk. We love that we all receive the same instructions, but our drawings all look so different! Check out our drawings of the robots we did. The instructions were that our robots must be able to: carry strawberries, fly, swim, cook and wear a hat.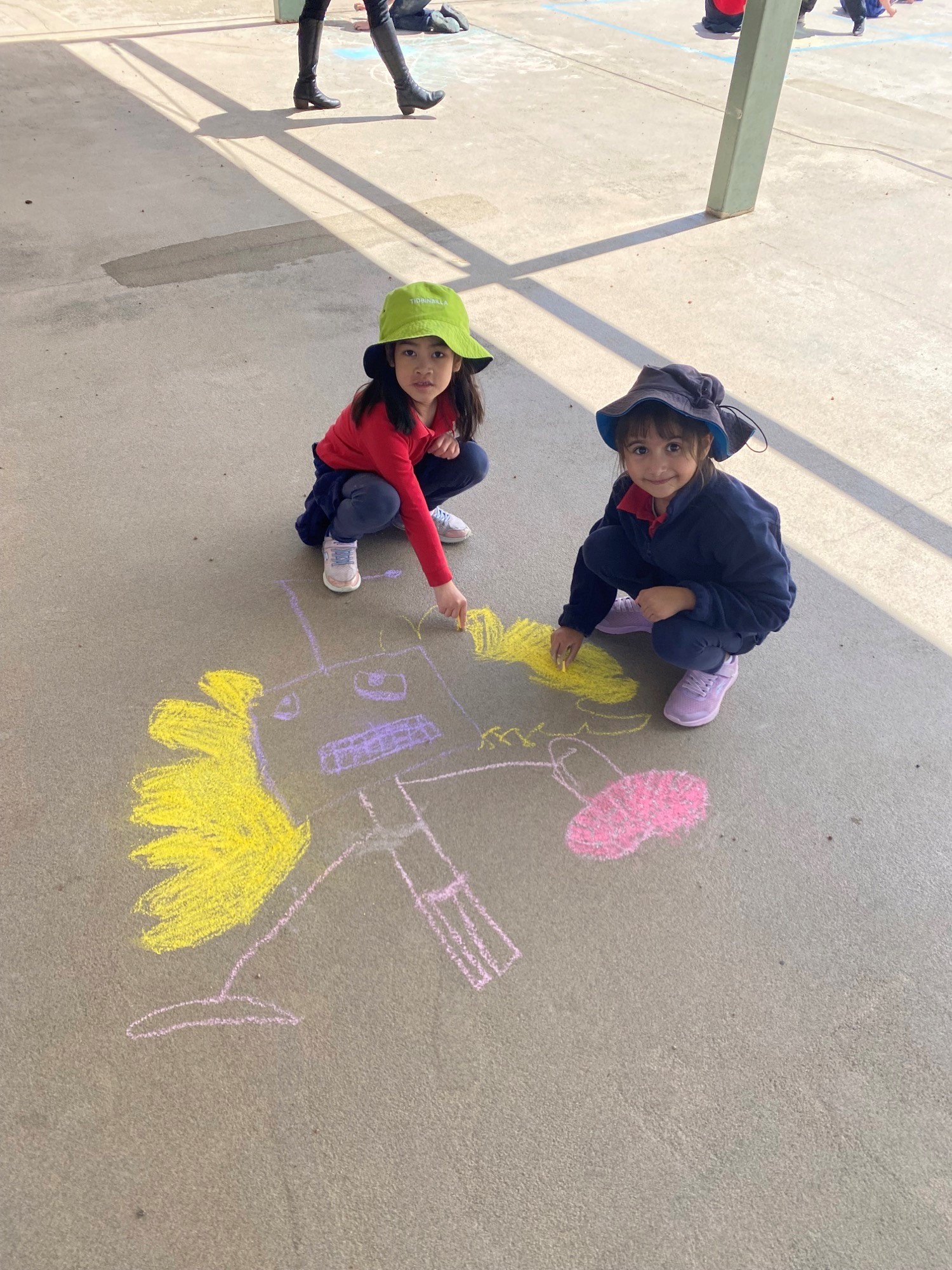 Prev
Showing images
1 - 8
of 9
Next
Published on: 22 Nov 2021
Corin
Year 1
Year One have been learning to infer by looking at clues in texts and thinking about what they already know. Last week they went on an investigation to find the Gruffalo, looking at clues and inferring where he might be hiding.
Year 2
Year 2 have been getting crafty! Over the last few weeks we have been trying out different styles of weaving and French knitting. We have done bowl weaving, straw weaving, French knitting (using a cardboard tube), and we have even made our own looms to do loom weaving. These different types of weaving are helping us become better collaborators as we share materials, more resilient self-managers as we wait for colours or change our colour plans, and helps us build our fine motor skills and hand-eye coordination.
Year 1
Prev
Showing images
1 - 8
of 11
Next
Year 2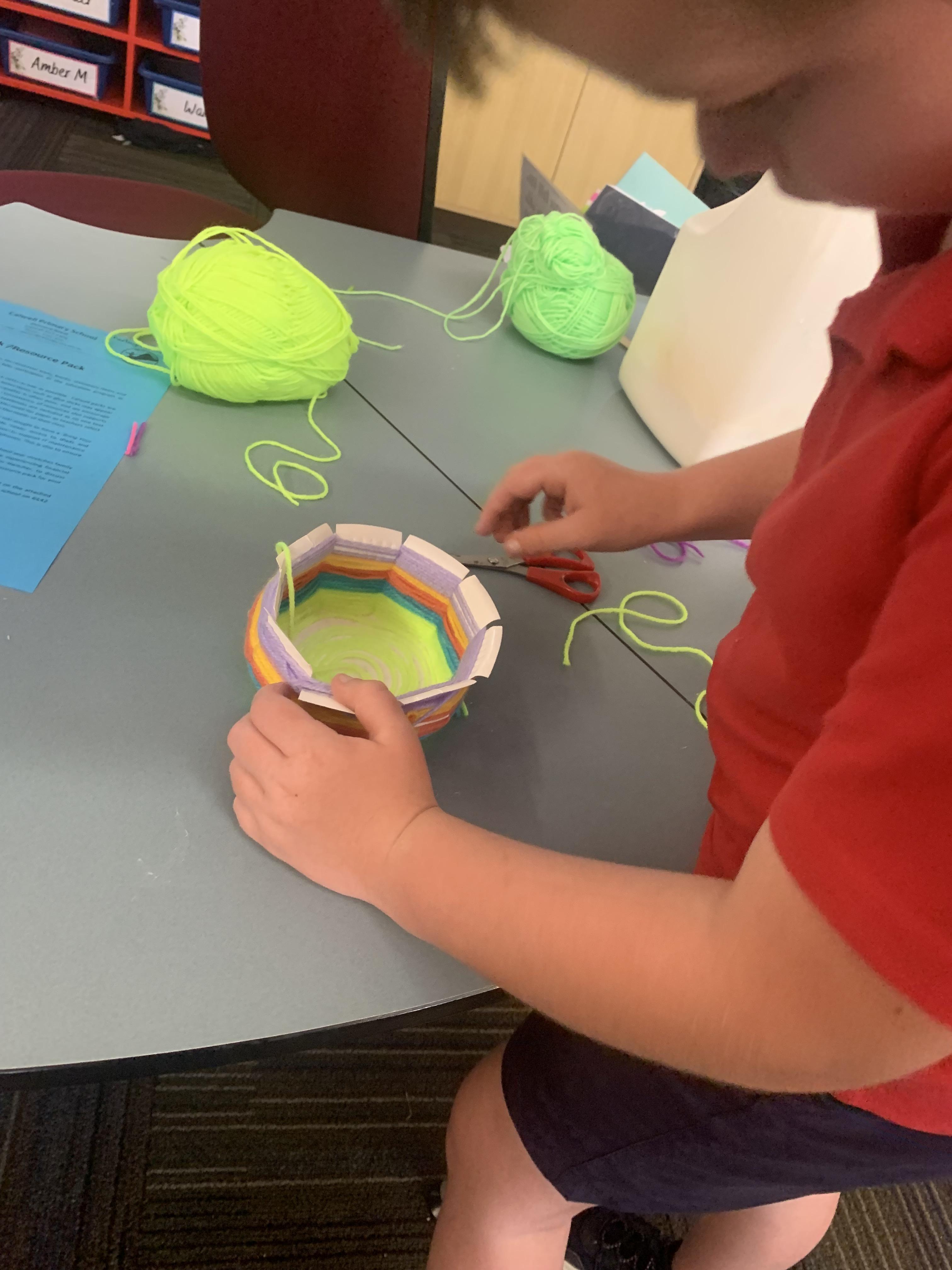 Published on: 22 Nov 2021
Googong
The 3/4s have been busy looking at different artists and the influence they have had on the art world. We have looked at Mondrian and his minimilist style. He only used the three primary colours plus black, white and grey. Picasso went from traditional paintings to cubism, creating some very unusual pictures. When creating our dragons eye, we used contrasting colours and shading to enhance the image. You have to agree that the effect is pretty spectacular!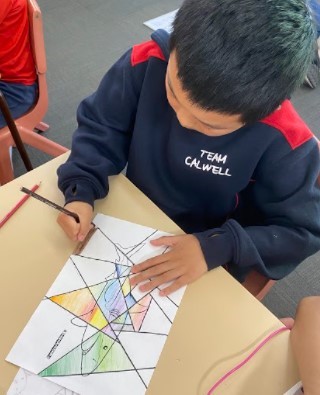 Published on: 22 Nov 2021
Bendora
Year 5/6 have been busily developing their creative skills throughout the past fortnight. They have designed and built Tudor houses after learning about the Great Fire of London. Students discussed factors that contributed to the fire's spread and the building regulations that were changed as a result. Students created tessellating artworks based on the work of Veatriz Milhazes, a Brazilian artist known for her colourful abstract paintings and prints.
Published on: 22 Nov 2021
OSHC weekly program
Published on: 22 Nov 2021
Saver Plus
Published on: 22 Nov 2021
Holiday Happenings
Published on: 23 Nov 2021